OCALA YORK RITE
MASONIC BODIES
York Rite The Continuation of Blue Lodge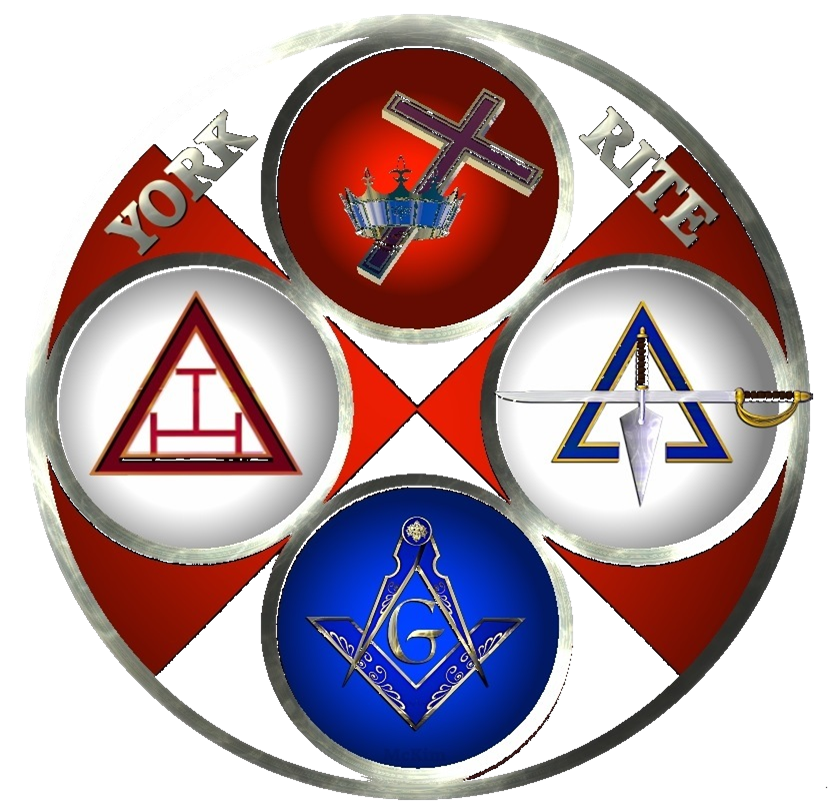 Ocala Commandery No. 19 Knights Templar
W
elcome to the Ocala Commandery webpage. We invite sojourning Knights Templar to join us for Chivalric fellowship. Our Stated Conclaves are on the
4th Wednesday
of each month. We meet at Belleview Lodge located at 5811 Baseline Road, Belleview, Florida. Election of Commandery Officers are on the 4th Wednesday of November.
2011 Commandery Officers
| | |
| --- | --- |
| S. K. C. Alan Walls | Eminent Commander |
| S. K. Larry Duff | Generalissimo |
| S. K. Wayne Baker | Captain General |
| S. K. David A. Aponte, PEC | Treasurer |
| S. K. James Hughey, PEC | Recorder |
| S.K. Lynn Coleman, PEC | Prelate |
| S.K. Dana Oldenburg | Senior Warden |
| S.K. | Junior Warden |
| S.K. | Sword Bearer |
| S.K. | Standard Bearer |
| S.K. | Warder |
| S.K. | Sentinel |
If you have any comments or suggestions, please
e-mail
our webmaster.
Chivalric Orders
ORDER OF RED CROSS
Here again we revert to the period of the Royal Arch Degree when the Jews were returning from Babylon to Jerusalem to rebuild the Temple. One of their number prevails upon King Darius to restore the Holy Vessels to the new Temple. They had been carried away by the Babylonian armies when the first Temple was destroyed. In presenting his plea before the king, the companion gives a powerful testimony to the almighty force of Truth.
ORDER OF MALTA AND THE MEDITERRANEAN PASS
Shifting to the time of the Crusades, admission to the Mediterranean Pass is sought so that a safe pilgrimage to the Holy Sepulcher might be undertaken. This is a sublime and sacred Order, which culminates in the enrollment of the suppliant as a Knight of Malta.
ORDER OF THE TEMPLE
No Degree or Order in Masonry is more solemn, impressive or soul-searching than the Order of the Temple. It is a fitting climax to the labors of the humble penitent, who has faithfully performed the symbolic seven years of preparation for this consummation of his endeavors. He is knighted as a Christian warrior.
Commandery's Charities
Knights Templar Eye Foundation (KTEF)
The Knights Templar Eye Foundation is a charitable foundation to help those who need help in the preservation of sight.

Knights Templar Holy Land Pilgrimage
The Grand Commandery of Knights Templar of Florida sponsors an annual "Holy Land Pilgrimage". The purpose of the pilgrimage is to send Christian Ministers to the Holy Land to enhance their religious experience. Masonic membership is not required and the Minister can be male or female. The number of ministers sent depends on availability of funds. Donations are greatly appreciated.

If you wish to donate to all or any of these charities, please remit your donation to:
Ocala York Rite Bodies P. O. Box 912 Floral CIty, FL 34436-0912
2011 © Ocala York Rite Bodies Questions about the website or Florida York Rite Freemasonry, please contact the
webmaster
.
Page Last Updated 04/17/2011