Location:
The Mt. Zion Lodge is located in Forsyth County at the intersection of Highway 369 and Little Mill Road -- between Six Mile Creek and Browns Bridge near beautiful Lake Lanier.
Physical Address:

Mt. Zion Lodge #316 F&AM
6635 Little Mill Rd.
Gainesville, GA 30506

Mailing Address:

Mt. Zion Lodge #316 F&AM
3482 Keith Bridge Rd # 206
Cumming, GA 30041
---
Location (WGS-84)

Decimal
Degrees

Deg:Min:Sec

Lat:
34.246458
34:14:47.249N
Lon:
-084.020432
84:01:13.555W
---
Visitors:
We welcome qualified brothers to visit with us whenever they are in the area. The dress is casual and the camaraderie sincere... sometimes, the food is even good.
History:
The Mt. Zion Lodge was established in 1885 in the community of Oscarville. The two story building housed a school on the first level, with the lodge meeting room on the second. The facility was also shared with the Independent Order of Odd Fellows.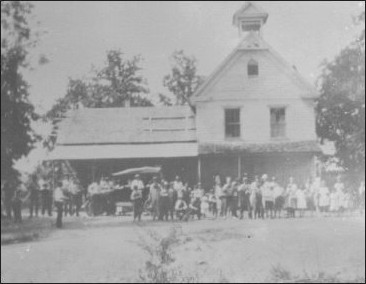 Across the street was the Mt. Zion Cemetery which preceded the Lodge by some 35 years. George Woodliff was buried there in 1849. Augustus H. Woodliff served as the first Master of Mt. Zion Masonic Lodge. His parents (Mary Jane and Josiah H.) and his two sisters (Laura Isabelle and Lucy Ann) are buried there.
The original Lodge location, in the community of Oscarville, was about 2 ½ miles East of its current location. In the 1920's, the lodge relocated to the intersection of Hwy 369 and Little Mill Road, a few hundred feet from where it is today. The current building was erected in the early '70's and is the third physical building to house the Lodge.
Past Masters:
For a complete listing of Past Masters of the Mt. Zion Lodge from 1886 to Present, ...


Lodge Use
Occasionally, the Lodge building is made available to other groups in the community to host various activities such as a community meeting or a family reunion. If you are interested in using the Lodge, please read over our Lodge Use Agreement and then contact a member to sponsor your group.
Demographics:
Forsyth county