Jackson Lodge #45 F&AM
Newsletter
Volume 7 * Issue 01 * January 2011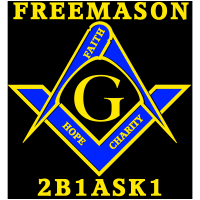 More Light
The Trestle Board
Jackson Lodge #45 F&AM / P.O. Box 10051 / Jackson, TN 38308 / gmw2500@gmail.com - Secretary
http://mastermason.com/jacksonlodge45
2008 Jackson Lodge #45 All Rights Reserved
Jackson Lodge #45 F&AM
Newsletter
Volume 8 * * October 2011
More Light
The Trestle Board
October 22, 2011 – Jackson Lodge #45 will
host a Masonic Open House beginning at 2:00
pm. Several Masonic Bodies and
Organizations will be on hand to meet the
public and answer questions about our ancient
and honorable craft
October 25, 2011 – Annual Grand Lodge
Official Visit and Lodge Grading for Jackson
Lodge #45. 7pm
November 1, 2011 – Jackson Lodge #45
Entered Apprentice Degree. Dinner at 6pm
with Degree work to follow
November 8, 2011 – Jackson #45 Stated
Meeting – Dinner 6 PM – Meeting 7
November 12, 2011 – Jackson Lodge #45
Pancake Breakfast Fund Raiser. 8 am to 10
am
January 14, 2012 – Jackson Lodge #45 will
host an Educational Meeting for the Education
Committee of the Grand Lodge of Tennessee
F&AM. This meeting will begin at 10 am and
continue into the afternoon. Lunch will be
provided with donations appreciated.
Deceased Brothers
The following Brothers of Jackson Masonic
Lodge #45 have reached the end of their
earthly journeys and have sought admittance
into the Celestial Lodge above. We cherish
their memories here and commend their spirits
to God who gave them.
Ernest B. Parrish
Deceased : April 26, 2011
Dewey Oliver Baker
Deceased: August 11, 2011
Robert Drew Conger
Deceased: September 20, 2011
2012 Dues Notices
You should have received your 2012 Jackson
Lodge #45 Dues notices. As you will notice,
the 2012 dues have increased by $4.50 to
$69.50 annually.
The reason for the increase this year is the
increase by the Grand Lodge of Tennessee of
the Per Capita Tax on every active member
Master Mason in the state of Tennessee from
$15.50 to $20.00.
The $69.50 dues you are charged is broken
down into the following categories:
$39.50 – Dues that go to Jackson Lodge #45
for the operation of the Lodge (utilities,
insurance, bills, etc.)
$20.00 – Grand Lodge Per Capita Tax
$10.00 –Grand Lodge Building Fund
Assessment per every active Master Mason.
The Grand Lodge Per Capita Tax and the
Grand Lodge Building Assessment Fund must
be remitted to the Grand Lodge upon demand,
usually in late January of each year …
whether the local Lodge has actually colleted
it or not. That is why Lodge dues are due and
payable on or before January 1st of each year,
otherwise, we are forced to forward money to
the Grand Lodge we have not colleted.
Thank you, in advance, for paying your dues
as soon as possible so your Lodge can meet its
financial obligations.
How long have lodges with speculative
masons been in existence?
To be historically accurate, one cannot go beyond
six centuries to find lodges of masons accepting
men other than operative craftsmen. And for many
centuries few, other than actual craftsmen, were
accepted. But it's not unreasonable to assume
clerics and other educated men were readily united
with the craftsmen (most of whom couldn't read or
write). Grand Lodge says the first record of nonoperatives
being accepted was in July 1634 when
Lord Alexander, Sir Anthony Alexander and Sir
Alexander Strachan were admitted "fellow craft" in
the Lodge of Edinburgh (Mary's Chapel). Coil
dates non-operative masons from 1600 in the
Lodge of Edinburgh, but Mc Leod believes this
incorrect. The nonoperative, John Boswell,
attended a trial of a warden, not a meeting of the
lodge. But this Lodge did admit Lord
ALEXANDER of Menstrie in 1634 as a
Fellowcraft. Then Coil finds nonoperatives in
Kelso, 1652; Aberdeen, 1670; Kilwinning, 1672.
He found the last of the operative masons as
members of a lodge in Lodge Glasgow in 1842.