Masonic Bodies
Friendship Lodge No. 84, A.F. & A.M.
Palestine Council No. 16, R. & S.M.
St. Bernard Commandery No. 9, K.T.
Queen Esther Chapter No. 3, O.E.S.
Bethel No. 26, Jobs Daughters
Board of Managers,
Masonic Temple Association
• Information for Renting the
Auditorium
• "All You Can Eat" Spaghetti Dinner
Directions to the Masonic Temple
Masonic Information

What's A Mason?

Who Are The Masons?
And What Do They Do?

Famous Masons

To The New Mason's Lady

Brother to Brother

Royal Arch Masonry

Cryptic Masons

Purpose & Activities
of the Knights Templar
Masonic Charities

Royal Arch Research Assistance

Cryptic Masons Medical
Research Foundation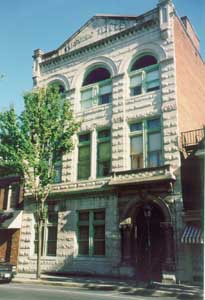 For more information about any of the
organizations at the Hagerstown Masonic Temple
or Masonry in general contact us at
Hagerstown Masonic Temple.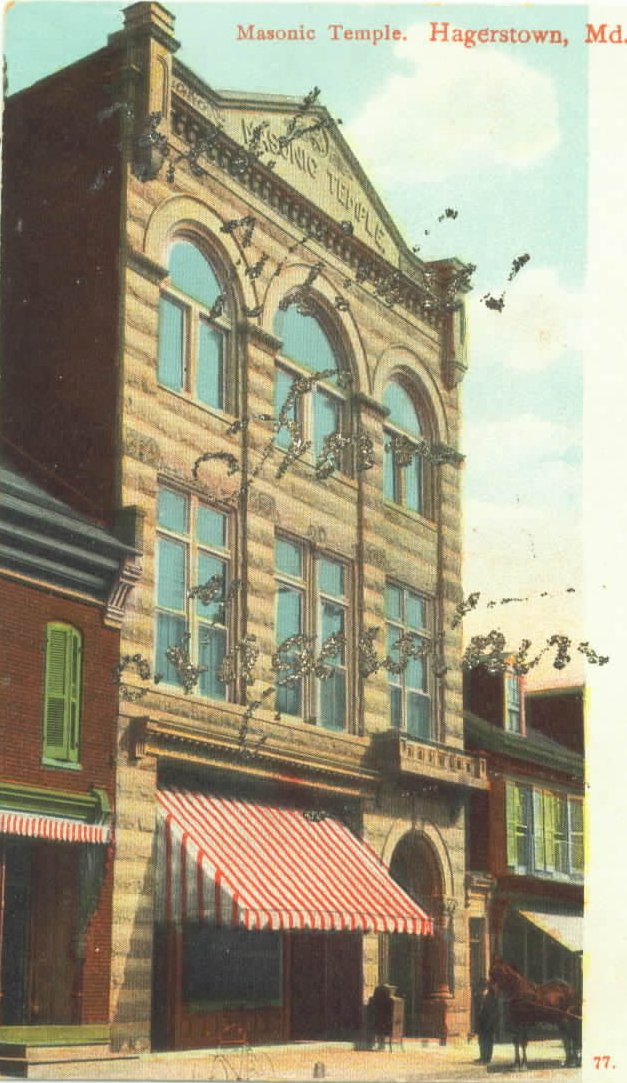 This is a picture of the Masonic Temple in 1908.