Saying Farewell to our 1971 & 1980 Past Matron - Verna J. Goetz (published April 2011)
Verna Jean Goetz (nee Schuster), beloved wife of the late William C. Goetz, PGP 1989, was born on January 24, 1925 &
passed away on Sunday, April 3, 2011, at the age of 86. Verna was the loving mother of Jeanne Hale, Kathleen (John)
Sprague & William J. (Patricia) Goetz; dear grandmother of Ryan & Meredith Hale, Rebecca (Scott Perry) Sprague,
Rachel (Josh) Morris, Chelsea Sprague, Christine Goetz & William P. (Elizabeth) Goetz; great-grandmother of William P.
Goetz, Jr. Sister of the late Mel (Laura) Schuster, sister-in-law of Del Goetz & Vera Goetz.
Please keep Sisters Kathleen Sprague, Patti Goetz, Adele Goetz, Laura Schuster and Sandy Schuster in your thoughts
and prayers for their loss.
Besides serving as Worthy Matron in 1971 & 1980, Sister Verna served the Grand Chapter of Ohio as Grand Chaplain
in 1984 and Grand Representative of Missouri in 1987.
A beautiful Eastern Star Service was provided on Sunday, April 10.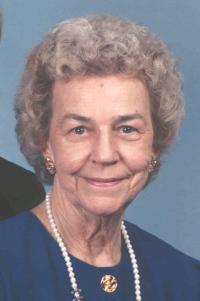 Saying Farewell to our 1954 Past Matron - Ina M. Greene (published March 2011)
Ina Mae Greene (nee Sheldon) was born on January 23, 1923, in Mogadore, Ohio and passed away on March 8, 2011,
in Cincinnati, Ohio. Beloved wife of the late Roderick Greene of Montgomery, Ohio; devoted mother of Vicki (Jerry) Harris
of Pleasant Plain, OH, and Robert (Marcia) Greene of Cape Coral, FL, loving grandmother of R. Michael (Sara) Harris of
Maineville, OH, Michael T. (Trisha) Harris of Loveland, OH, Stacy Greene of Orlando, FL, and Robert Greene of Cape
Coral, FL, and the late Steven R. Greene, dear great-grandmother of Alexis, Lauren, Kayla, Carson and Cody Harris.
Also survived by several nieces and nephews. Preceded in death by her brother Robert Sheldon, USN.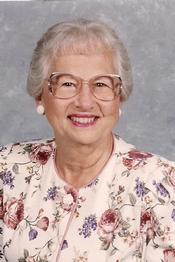 Sister Ina was involved in her church at Montgomery Presbyterian and Madeira-Silverwood Presbyterian and a former
active 4-H member for over 75 years. One of her favorite passions was her love of music as she played both the organ
and piano for several churches, Eastern Star and the Montgomery Lodge Care Center. Her other love was football and
she was a season ticket holder for the Bengals until their move into the new stadium. She attended the "Freezer Bowl"
and both Super Bowls in which the Bengals played. She met her late husband, Rod, during WWII. She was his secretary
at the Army Depot in Akron, OH. After the war, they moved to Cincinnati and she was a homemaker. She also volunteered at Bethesda North Hospital in the gift shop for over 16 years. During that time she made several thousand hats for the new babies that were born there.
A beautiful Eastern Star Service was provided on March 11 at Madeira-Silverwood Presbyterian Church.
Congratulations to our Newest 65 Year Member (published June 2010)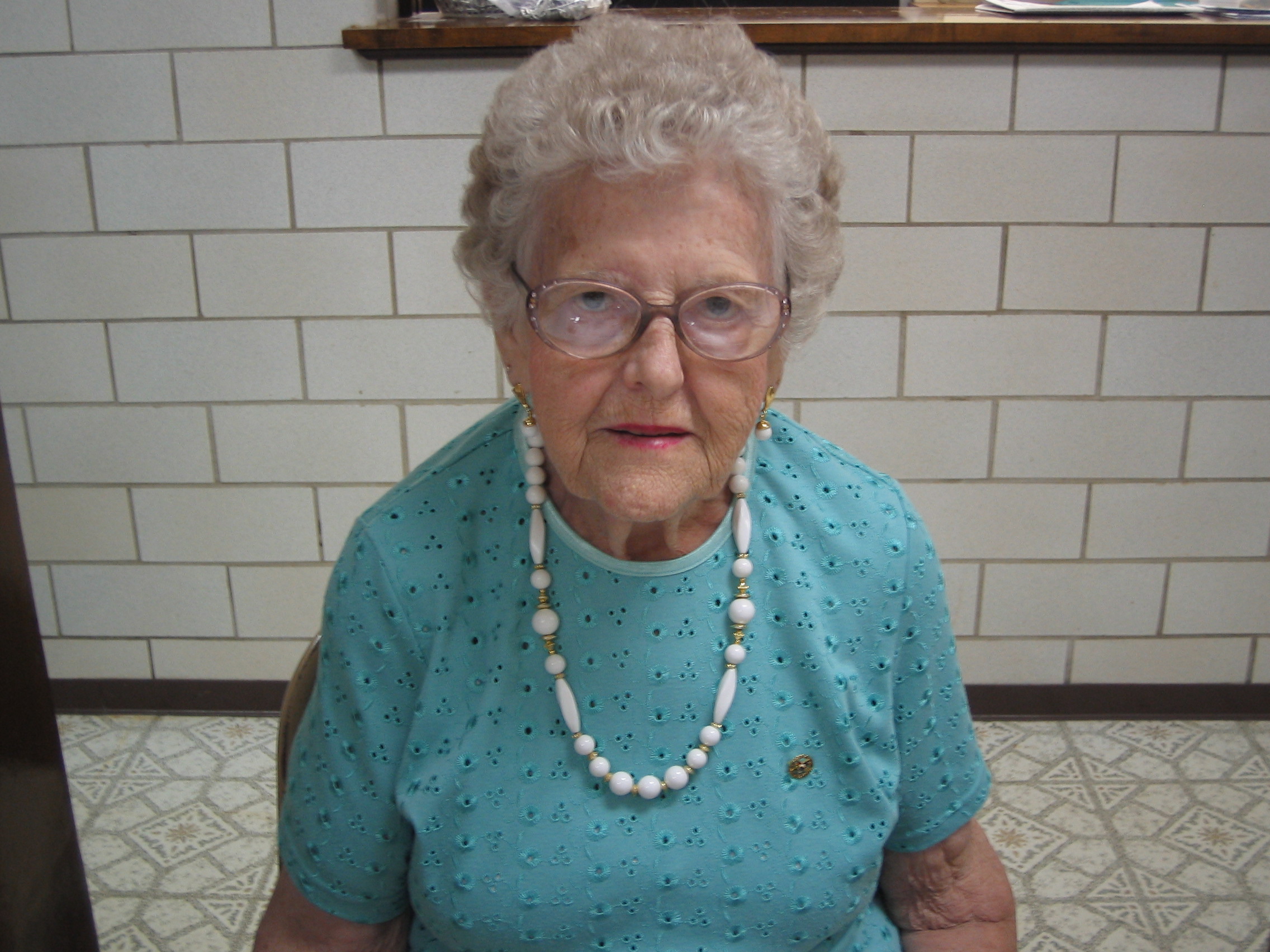 Congratulations to Sister Martha Hall who became our newest 65 Yr. Member at our Stated Meeting in June. She was presented in the West and Sister Beth Mason presented her pin. Martha was so pleased and surprised to receive this award. She was initiated on June 5, 1945, in Kentucky before moving to Ohio in 1946. She became very active in Russellville Chapter (Dist. 22) before moving to Arra Chapter in Cincinnati. She has served as Worthy Matron in 1967 & 1994, Esther Star Point, Treasurer for several years and Grand Representative of Ontario in 1996. In 2004, after traveling with us for several years, she affiliated to Cardinal on 5/1/2004 (recommended by Lawanda Rodgers, Beth Mason & Donna Mallory). In 2010, she is served as Chaplain of the 20th District Association.
Sister Lawanda Rodgers does it again with her goooooood cookin' (published January 2009)
Congratulations to our own Sister Lawanda Rodgers who won "The Order of the Golden Ladle" at the Soup & Chili Cookoff at the Dist. 20 Association Meeting on Friday, January 16. Sister Lawanda won for her Potato Soup. District President, Brother Gary Nordmoe, presented her with a "golden" ladle. From Brother Gary: "About 35 people braved the cold to attend Friday Night's (January 16) District Meeting. A special Thank You goes out to Johna & Larry Gilland, Pat Kiefel, Peggy Furr, and Melody Nordmoe for opening and setting up the Social Room, and to those who brought goodies: Johna Gilland, Mike Himes, Pat Kiefel, Libbey Macke, Melody Nordmoe, and Lawanda Rodgers for bringing soup; Joan Allen, Cathy Duerler, Cheryl & Terry DuPriest, Donna Mallory, Carole Phelps, Dorothy Rodgers, and Phyllis Wolfe for their chili. Anita Beatty and Melinda Callahan for cornbread; and Beth Mason, Janice Mason, Carolyn McClure, Dee Niederschmidt and Melody Nordmoe for their Desserts; and to everyone who helped eat! The "Order of the Golden Ladle" awards were given to Lawanda Rodgers for her Potato Soup, and to Phyllis Wolfe for her Chili. Congratulations! Thank you, Gary Nordmoe, District President". We would also like to add a big "Thank You" to Brother Don Mason who went down earlier in the day to turn up the heat and clean up the Lodge.
Sister Shirley Mesley wins at the Hamilton County Fair (published August 2008)
Congratulations to Sister Shirley Mesley for the ribbons she won this year at the Hamilton County Fair. Shirley has been painting pictures, like the covered bridge which she has brought to Chapter and to Dining Out to share with us. We all thought they were very good and so did the judges at the Fair - she submitted two pictures and each won 3rd Place. She also entered three purses: one was crocheted and won a blue ribbon; the other two (one was regular sewn and one was a red/white/blue scarf) - each won white ribbons. Congratulations again!!!
John Haungs - Amateur Radio Expert and Past Patron (published May 2007)
Most people take on new hobbies after retirement, but John Haungs' time was already booked. "I don't think he had room for anything new after retirement," his daughter, Carolyn Casey said. Mr. Haungs was an amateur radio operator known throughout the world by his call letters "W8STX."
His family also described him as an amateur photographer. "We have pictures he took of the bombs being loaded on the Enola Gay," Casey, of Kent, Connecticut said. The Enola Gay is the name of the bomber that dropped the atomic bomb on Hiroshima, Japan, at the end of World War II.
He collected stamps, coins and proudly displayed a plaque verifying his hole-in-one on a golf course. He also volunteered for half-dozen organizations and served on Evendale City Council. "Have fun while doing good, that's dad in a nutshell," Casey said. "He had a twinkle in his eye and was always ready to laugh." Four days before turning 86, Mr. Haungs died while planting tomatoes in his garden May 10.
If there was one of his hobbies that outweighed the rest, it was amateur radio. Mr. Haungs created "nets" or networks of people throughout the Tri-State to talk to on the radio. He never left the house without some sort of radio and his daughter remembers him "driving us nuts" with a small radio he kept on the dinner table while they ate. "It's a kind of fraternity," his friend, Scott Henniger, said. "He was totally wrapped up in ham radio."
He was born in Brooklyn. His father was a lifelong engineer for Procter & Gamble and the family moved to Glendale in 1930. After graduating from Glendale High School in 1940, he attended Ohio State University for two years before leaving in support of U.S. World War II efforts to work at Wright Aeronautical Aircraft Engine Co. in Evendale. He was drafted by the Army in February 1943 and trained as a pilot, but was pulled out of the program and sent to Aviation Mechanic School because of his experience from Wright. He served more than a year on Tinian Island in the 20th Air Force 9th Bomb Group as a bomb crew chief, according to his daughter. He received a Distinguished Unit Badge for his involvement in an attack on Kawasaki, Japan, in 1945 before being discharged as a corporal with a Presidential Unit Citation in 1946. He graduated from the University of Cincinnati with a degree in mechanical engineering and after a brief co-op with Procter & Gamble, started his 37-year career with General Electric in 1951. He was chairman of the Employees' Community Service Fund board of directors, the president of the GE Masonic Club, GE Evendale Amateur Radio Society and the Pictorialist's Photographers Club. "He was a really friendly guy, who got along with anyone," his friend Bill Beach of Blue Ash said. While at GE, Mr. Haungs took a series of tests from the Federal Communications Commission after work and obtained his novice and technician class amateur radio license in 1966 and his general class license in 1978.
He met his future wife, Betty, while singing in the church choir at Christ Church in Glendale and after returning to Cincinnati after the war he married her there. He continued with the choir for more than 25 years, served on the vestry and volunteered on the buildings and grounds committee for many years. As a member of the Syrian Shrine, Mr. Haungs logged in excess of 7,400 volunteer hours at the Shriners Hospital for children, was a member of the McMakin Masonic Lodge, Valley of Cincinnati Scottish Rite, Springdale Kiwanis and was Past Patron of the Cardinal Chapter of the Order of the Eastern Star. His son, Steven Haungs died previously. In addition to Casey, survivors include his wife of 58 years, Betty Haungs, of Springdale; daughter, Barbara Haungs of Reading; and two granddaughters. A special Greater Cincinnati Amateur Radio Association Hall of Fame memorial service will be June 17 at Christ Church in Glendale.
Can you guess who's celebrating 45 years of wedded bliss? (published November 2007)
On November 30, 1962, this OES Couple said "I do" at Mt. Carmel
Baptist Church - can you guess who they are?
If you guessed our Secretary - Sister Janice Mason and
Sentinel - Brother Don Mason --- you are correct!
CONGRATULATIONS!!!!!
CONGRATULATIONS - Grand Page to Grand Martha, Sister Lawanda Rodgers (published November 2007)
On Saturday, November 3, at the Big School of Instruction, our own Sister Lawanda Rodgers was named Grand Page to Grand
years 1942 and 1943, Colonel Diehl's assignment was to create and test protection equipment (in the lab and for use in the field by the armed forces against the nerve obstructing agent "Mustard Gas") at Fort Edgewood Arsenal in Maryland. As a Captain, his first test of a prototype mask almost killed him. His own invention leaked while in the gas chamber and his assistants were able to retrieve his body in time with the only damage being to his pride and he had discoloration to his face (yellow) for all to view for the following few days. Once the equipment was perfected, it was distributed to the "front line" troops and Captain Diehl was transferred to New Guinea to work with the British on other undisclosed secret projects related to the use of nerve gases. During his time of active service he received the American Campaign Medal, World War II Victory Medal and the Asiatic Pacific Campaign Medal.
Memberships included: American Cancer Society, Mason (Kilwinning Lodge #356), Cardinal Chapter of Order of Easter Star Chapter 140, Scottish Rite, Local Post of the VFW (Mason, OH), and American Legion Post 194.
Survivors include: his sister Pauline Downes of Baltimore, MD; brother Donald Diehl of Safety Harbor, FL. Children include two sons: Terry of Deerfield Beach, FL; and Tom of Cincinnati, OH: 9 grandchildren and 13 great-grandchildren.
Procter & Gamble Executive, WWII Veteran & Past Patron (published May 2008)
Mason resident retired Colonel Francis L. Diehl, who enjoyed a 42-year career at Procter & Gamble as a Registered Chemical Engineer, died of complications from Parkinson's Disease at the age of 89 on May 2, 2008. Mr Diehl was born on April 25, 1919 and was a graduate of Johns Hopkins University located in Baltimore, Maryland.
During his career he was instrumental in achieving 48 US Patents and 144 International Patents on behalf of the Procter & Gamble Company (MA & R Building in Ivorydale and Miami Valley Labs in Ross, OH) in the areas of surfactants for cleaning and medicines for the enhancement of bone density. At P&G he was known for "stacking" his framed patents on the corner of his desk and the floor versus hanging them on his office wall.
As a war veteran, he served in WWII from 17 March 1942 through to 12 July 1946 in the USA and the South Pacific. During the
Martha, Sister Carolyn McClure. Sister Lawanda, we wish you all the best in your travels this year and we will be rooting you on at
Grand Chapter!!!!
New Legislation Passed at Grand Chapter will bring big changes to the State of Ohio (published October 2006)
The START (State Territorial Alignment Research Team) Program passed at the 118th Annual Session and will go into affect after the 119th Annual Session in September 2008. The START Proposal is as follows:
Year 1 - 2008: By vote, a Chapter may request by letter to the Worthy Grand Matron, to move into a neighboring District. Encourage long range planning by Chapters & Districts.
Year 2 - 2009: Alignment from eleven (11) Regions to fourteen (14) Regions, 2 Districts per Region. Continue with 28 Deputy Grand Matrons.
Year 3 - 2010: Fourteen (14) 2009 Deputy Grand Matrons will be asked to continue for one additional year at the pleasure of the new Worthy Grand Matron. Fourteen (14) Deputy Grand Matrons will be appointed by the Worthy Grand Matron for a two year term.
Year 4 - 2011: Review pilot program and legislation.
Year 5 - 2012: Prepare legislation for consideration at this Grand Chapter Session. Since this is just a trial - a vote will need to be taken to make the changes permanent.
Basically, we are in District 20 (Hamilton County) which will become Region G, but instead of being paired with District 22 (Clermont & Brown Counties); we will be paired with District 19 (Butler, Montgomery & Preble Counties) after the 2008 Grand Chapter Session.
A Milestone Birthday - Can you guess who's turning 90?!!!! (published November 2006)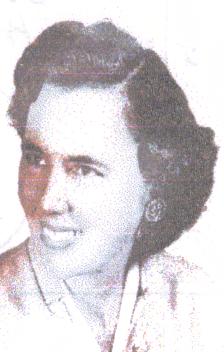 If you guessed Sister Betty Vandeveer, then you are correct!! Can you believe it? I know this webmaster was stunned. Happy Birthday on November 8
July 4th Parade, Picnic & Fireworks w/Sharonville Lodge - Started out Soggy, but turned out great!!! (published July 2006)
Several members met at the Lodge around 3pm to start decorating the floats for the parade. Unfortunately, we didn't get very far because it started to rain and boy, did it ever come down. The rain stopped long enough to get some decorations on the float, but started again as the floats made their way to the line-up spot on Sharon Road. Just as the parade was to begin, the skies cleared up and it didn't rain the rest of the day. After the parade, we had a great dinner and wonderful desserts. About 60+ folks turned up for the event. After dinner, Brothers Jim Watson and Don Mason held a pound auction and raised $150.25 for the Special Olympics. After the pound auction, folks started playing cards, corn hole, some walked down to the festival and others just sat around and talked until the fireworks. The fireworks were set up behind the new school, so once again, we had a front row seat to an awesome display.
Cardinal's Float - L to R: WM - June Wilson, her The Lodge's Float - L to R: Driver - Bob Durham, Gerhard Lohff, Harry Bowman,
daughter Amber, Electa - Amy Vulich, Sister Carolyn Jim Beitzel, Kirk Wilson, WM - Nelson Hoskins, Larry Wilson, Bob Seaman &
Watson, Marshal - Larry Gilland & Warder - Don Mason Steve Jones (Truck in background - Jim Watson, driver of Cardinal's Float)
Congratulations to Brother Lowell A. Mason - newest 60 yr. Masonic Member (published July 2006)
Congratulations to Lowell Mason who received his 60 year pin from Sharonville Lodge #204 on July 4, 2006. Brother Lowell served the Lodge as Worshipful Master in 1954 and has remained a faithful member (Brother Lowell & his wife, Sister Viollecia are also members of Cardinal Chapter). Brother Lowell was escorted to his Holy Altar and was presented his pin by his son, Brother Bill Mason & his nephew, Brother Don Mason. Worshipful Master, Brother Nelson Hoskins then proceeded to present him with a certificate as well. Other family members in attendance to see Brother Lowell reach this momentous milestone was his daughter, Betty Schradin; his daughter-in-law, Anna May Mason; granddaughter, Tracey Schradin; great-grandson, Blayden; his niece, Glenda & her husband Brother Harold Hamblin; his niece-in-law, Jan Mason and great niece, Beth Mason. Brother Lowell resides in Estero, Florida, and was in Ohio visiting family during the holiday. Congratulations again!!!
L to R: WB Lowell escorted to Altar L to R: Brother Don Mason, WB Jim Dovenbarger, WB Bill Mason,
by WB Jim Beitzel Worshipful Master, Nelson Hoskins & Worshipful Brother Lowell Mason
Meet Your Neighbors - Walt & Bea Seebohm (published April 2006)

If you are a long time resident of Sharonville, you may remember where the apple orchard was located on
old Miller's Farm. Give Up? It's a picturesque site next to Sharon Woods Lake and the location of the Bea
and Walt Seebohm's home. Walt, who retired from the carpentry and home remodeling trades 16 years ago,
built their home there in 1956. In this installment of, "Getting to Know You," the Seebohm's are a delight to
meet. In fact, they met in 1947 while ice skating at the Mill Creek and were married in 1949. They have 3
Eagle Scout sons, Jeff, Doug (who served one-year in the Iraq war) and Eric. They have also been blessed
with 9 grandchildren. Bea grew up in Wyoming, Ohio, and attended Miami and Defiance Universities. She
was employed by the Mariemont School District for 29 years where she started and directed the district's
extended day child care program. She received the Pursuit of Excellence award from the State of Ohio in 1997
and the key to the City of Mariemont in 2000 upon retirement from Mariemont Schools. Walt was born and
raised in Woodlawn. He honored our nation by serving in the Navy during World War II. He is the third
generation of building contractors and owned and operated, "Specialized Carpenter Services," before retiring
in 1990. Although both have retired from work, they most certainly have not retired from life. Currently, Bea
is actively involved in St. Johns United Church of Christ; a member of the Daughters of the American
Revolution; a chairman-trustee of the Waldschmidt/Camp Dennison museum; on staff at the Sharonville Community Center in the Nursery; a member of the Sharonville Senior Citizens' Club. At this time, Walt is a member of the Sharonville Kiwanis; a volunteer at the drop in shelter to serve the homeless; an active member of the St. Johns United Church of Christ (the church his grandfather built); a volunteer to take the elderly to doctor appointments; a toy designer for Sharonville Recreation's, Cliff's Fantastic Toy Shop. This year the Seebohm's will celebrate their 57th wedding anniversary. As rich and full as their lives are separately, they do find time to enjoy and enrich the life of each other. As a community, we come together to showcase and show appreciation to this phenomenal couple who has enriched the lives of so many. Thank you, Bea & Walt!! (This article appears in the Spring/Summer 2006 edition of the Sharonville Hometown Guide).