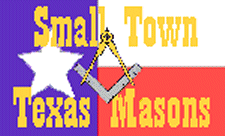 THE 3 DEGREES OF FREEMASONERY COURSE
---
The material presented in the Masonic Education Course website does not disclose any of the esoteric portions of the ritual of the Grand Lodge. The contents of this website therefore may be discussed with, and read by, any person interested in acquiring knowledge about Freemasonry. Masonic organizations are invited to download, reproduce, extract, copy or reprint the contents and pages of the Masonic Education Course.
---
THE 3 DEGREES OF FREEMASONERY COURSE
1. The Entered Apprentice Degree
---
The material herein is taken from 3 booklets jointly produced by The Institute for Masonic Studies 20IMS@freemason.org andThe Committee on Masonic Education MasEd@freemason.org THE INSTITUTE FOR MASONIC STUDIES collects, preserves, and disseminates Masonic information for use by members, candidates, and the general public; promotes Masonic scholarship by offering state-of-the-art research facilities and tools and providing qualified speakers on all aspects of Freemasonry; develops and distributes programs; houses and maintains the library and museum collections of the Grand Lodge."

THE COMMITTEE ON MASONIC EDUCATION develops programs and materials on the philosophy, customs, traditions and history of Freemasonry for use by Lodges, including materials for use by candidates, individual Masons and their families, as well as non-Masons."
Grand Lodge F. & A.M. of California 1111 California Street San Francisco, CA 94108-2284 (415) 776-7000

http://www.freemason.org/
---

No ę Copyright.
"Corky" .
Free To Use.
---
All material in this site may be used
to educate everyone, Masons and
non-Masons alike about Freemasonry

---
Page Crafted By Corky


The Pine Island Webwright