BRIDGEPORT MASONIC LODGE NO. 181
F & A M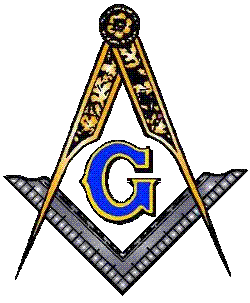 500 S. Lincoln Ave. Whitely, Bridgeport, Ohio 43912
Welcome to the official site of Bridgeport Masonic Lodge No. 181 Free and Accepted Masons of Ohio Home Page. We are the first Masonic Web Site in the the 23rd Masonic District, and are located in the South East corner of Ohio in Belmont County. Our regular stated meetings are on the 3rd Mondays of each month. We are dark during the months of July and August. Our Lodge was chartered on October 17, 1849.

HAVE YOU EVER CONSIDERED BECOMING A MASON
Questions and answers about Freemasonry.
EVENTS
A list of activities in the 23rd District.
TRESTLEBOARD
News of from the Lodge.
WHAT IS A FREEMASON
An essay on what makes a Freemason.
LINKS
Links to all known Ohio Masonic Lodges and sites with lots of links.
OFFICERS LIST
The current list of lodge officers.
LODGE HISTORY
The history of Bridgeport Lodge.
LODGES OF THE 23RD MASONIC DISTRICT
A list of Lodges of the 23rd Masonic District.
MAPS TO THE LODGE
Two maps showing the Bridgeport Lodge location.
MASONIC HISTORY
History of Freemasonry from the begininng.
OHIO MASONIC LODGES
Lodges of Ohio
PAST MASTERS
Past Masters of Bridgeport Lodge.
PICTURES OF OUR LODGE
Pictures of Bridgeport Lodge outside and in.
POETRY
Poems for all.
QUOTES
Several pages of quotes.
SHORT TALKS ON FREEMASONRY
Several short essays on Freemasonry, 5 minutes long or shorter.
MASONIC BOOKS
Books from Masonic Libraries.
TRUE STORIES
True stories about Freemasonry.
Last Update February 20, 2013
This site has been on line since June 7, 1996


A list of missing children in Ohio.

E-Mail