ALPHA & OMEGA LODGE # 463
LODGE HISTORY
THE JOURNEY BEGINS............
In the beginning Brother Howard Wingfield and Brother Elliott D. Miles shared the same vision in establishing a lodge built on brotherly love and friendship. After time, patience, perseverance, and becoming students of the Craft in October of 2002 a petition was sent to Esau Grand Lodge of the state of Georgia under the auspices of the National Supreme Council of the United States A.A.S.R. for the forming of a new lodge. The lodge to be would be named Hebrews Lodge # 131. The dispensation for Hebrews Lodge # 131 would be granted and the lodged worked under the direct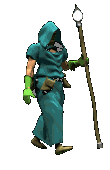 supervision and by-laws of the Grand Lodge.
Howard Wingfield became the first Worshipful Master, Elliott D. Miles as Senior Warden, and Lamar Walker as Junior Warden. Brother Walker left for unknown reasons and was replaced by Brother Earnest Hunter as Junior Warden. Soon experiencing tremendous growth and with extreme and precise planning Brothers Howard Wingfield, Elliott D. Miles, Earnest Hunter, William Augustin, Travian Mitchell, Alphonso Dunston, James Glenn, Ronald Richards, and Antron Griffin petitioned Esau Grand Lodge for a charter under the name of Alpha & Omega Lodge # 463. After a period of the lodge proving themselves worthy of such an honor the charter was granted on March 7, 2004.
"THE HOUSE MADE WITHOUT HANDS"
Since the Lodge's humble beginnings it has more than doubled in size, mandated programs and charities have been established, and a sister chapter Adah Chapter # 1 Order of The Eastern Star was formed. A quarterly newsletter was created "The Beehive" , yearly participation in the AIDS Walk, March of Dimes, Clean Your Closet-Clothing Drive, and Breast Cancer Awareness. Through hard work, dedication, and help from the G.A.O.T.U. the lodge continues to flourish and each and every member of Alpha and Omega Lodge # 463 now take part and share in the vision.
FOR THE BROTHERS OF ALPHA & OMEGA THE JOURNEY NEVER ENDS
WE KEEP TRAVELING....................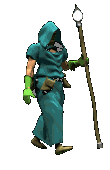 ---
You are here: Home-LODGE HISTORY
Previous Topic: LODGE OFFICERS Next Topic: INSIDE THE LODGE
---
Built with Enersoft SiteGenWiz Freeware Edition