St. Johns' Lodge #1 Ancient Free & Accepted Masons
150 Year Anniversary Celebration
Welcome Reception for Charles Gilson, Grand Master of Masons of South Dakota
Yankton, SD
July 13, 2013
Schedule of Events at the Yankton Masonic Center - 333 Cedar Street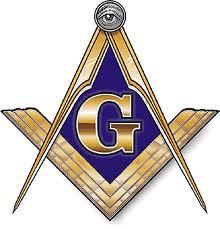 11:00 AM
11:00 AM – Welcome and Introductions of Charles Gilson and his Lady Charlii
Welcome and Introductions of Dignitaries
Noon – Luncheon (croissants and salads)
1:00 PM – tours of the Masonic Center and History of St. John's displayed and explained.
4:00PM – presentation by the Grand Master of Masons of Iowa and his court.
5:00 PM – program, introductions, presentations and recognitions.
6:00 PM – Dinner (old fashioned hog roast)
Meal cost will be as follows: Lunch, $8 and Dinner $12.
Please RSVP with who will be attending and meal reservations to Steve Green at 605-464-1100 or steve@ercjobs.com or Dave Brown at Dave A Brown at carrot188@knology.net
"Continuously being a great influence in the community providing leadership, a principled way of life deeply rooted in a system of values, social benevolence, emphasis on individual excellence and serving as a stabilizing force in the community."