FREEMASONRY IN WALES
Craft Freemasonry in Wales is organised under the auspices of the United Grand Lodge of England. The Principality is divided into four Provincial administrations:
South Wales Eastern Division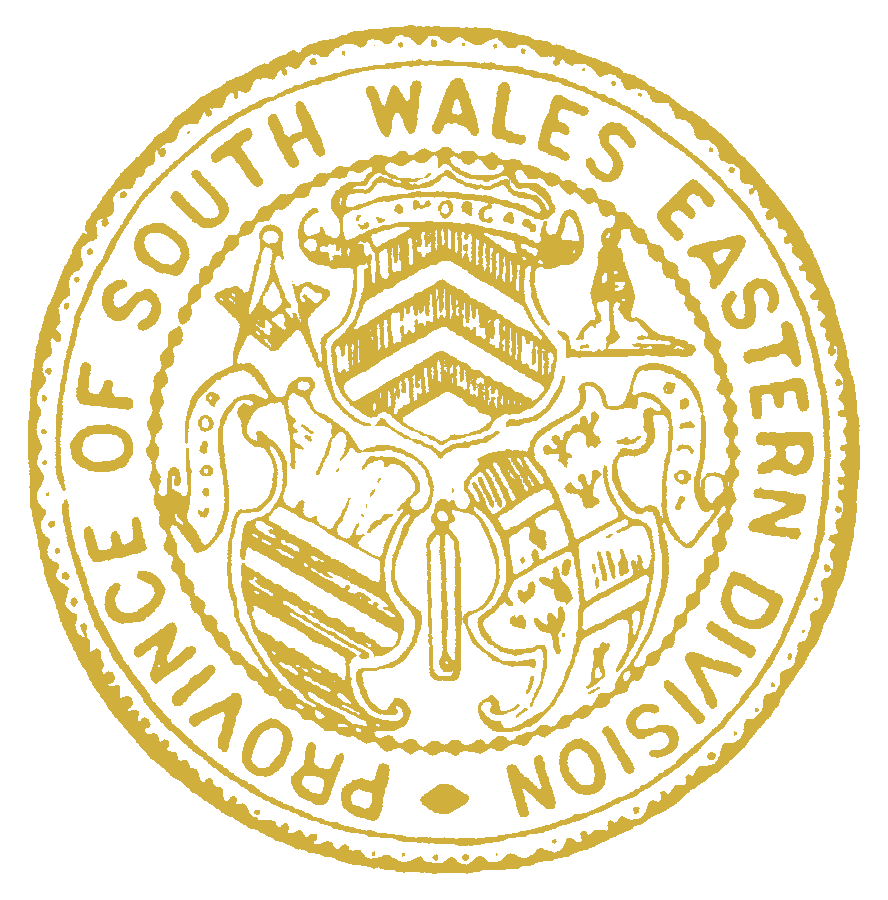 The largest of the four Provinces, in terms of the number of Lodges, is South Wales - Eastern Division with 176, These meet at 22 centres throughout the Province. The area covered by the Province is coterminous with the historic counties (pre 1974) of Breconshire, Glamorganshire and Radnorshire. The heraldic arms of those three counties, along with devices of Masonic significance are incorporated in the seal of the Province, which is reproduced below.
The Province of South Wales Western Division


26 Lodges meeting at 12 centres in the historic counties of Cardiganshire, Carmarthenshire and Pembrokeshire.
T
he two divisions of South Wales have been separate since 1848. They are successors to the Province of South Wales, which itself was established in 1727, some ten years after the formation of the first Grand Lodge in London.
Swansea's Indefatigable Lodge No. 237 formed in 1777 is the Province's oldest Lodge, whilst the oldest active warrant in the Province dated 13th. March 1753, is held by the Glamorgan Lodge No. 36 which meets in Cardiff
The Province of
North Wales
114 Lodges meeting at 40 centres in the historic counties of Anglesey, Caernarfonshire, Denbighshire, Flintshire, Merionethshire and Montgomeryshire.
The Province of Monmouthshire
28 Lodges meeting at 12 centres in the historic county of Monmouthshire