Dad & Bro. Butch Montemayor, PMC Chev opening the Holy Bible on the Altar.
Bro. Ronald Duque, PMC salutes to the flag.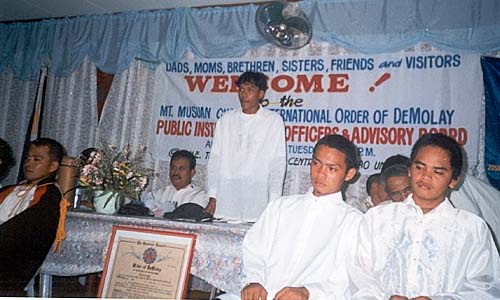 Newly installed Bro. Fritz Alayon gives his privilege speech.
Past Ex-O Dad Amado Montemayor, Sr. COH recieves a certificate of appreciation from Bro. Ronald.
Newly installed Junior Councilor, Bro. Regie Doronio with his inspiration, Worthy Advisor of Golden Showers Assembly #13 Sis. Bianca (IORG).
Newly installed Senior Councilor, Bro.Ross Castro with his inspiration Janeth Manangkila.
Newly installed Master Councilor, Bro. Fritz Alayon with his inspiration Karen Cupas.
Bro. Fritz Alayon and Bro. Ronald Duque, PMC pose together their inspirations, Karen Cupas (L) and Marianne Basa (R).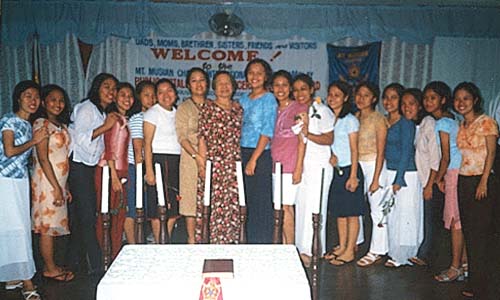 Sis. Rainbows with Mom Norma Montemayor (OES)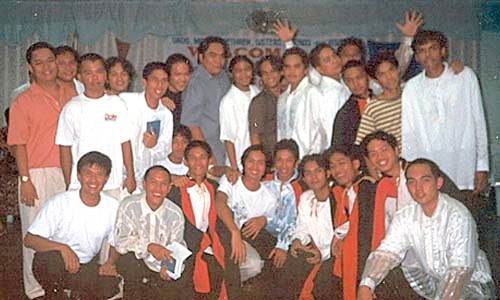 Active and Senior Brethren of Mt. Musuan Chapter pose after the affair.