Maiden Lodge No. 592
A.F. & A.M.
Maiden, N.C. 28650
Established Under Dispensation on October 13, 1910
Chartered January 11, 1911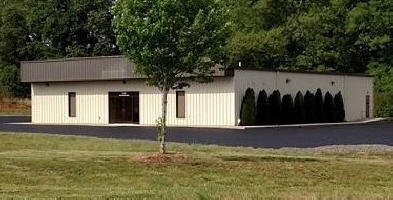 Please Note: Updates to this site will be limited in the future due to the age of software and not mobile device friendly.
For more information on this lodge, please click the link below to view our lodge on the Our Lodge Page site
sponsored by the Grand lodge of North Carolina.

GM District Meeting - 2010 - Photos
Click Here to See Original Construction Photos
Stated Communications: Second Monday at 7:30 p.m.
If you would like more information or have questions about Maiden Lodge No. 592, feel free
to contact:
Tom Barto, Past Master
Copyright © Maiden-NC-592 Web Design 2004 All Rights Reserved.. This site was last updated 1/18/23, Acting Webmaster Mack Sigmon
The use of the addresses, phone numbers, names, or other information in this Website for purposes other than official Masonic Lodge or Masonic District business is strictly forbidden by the Grand Lodge of Ancient, Free & Accepted Masons of North Carolina. Any misuse may result in Masonic and/or civil action.