James Noah Hillman Lodge of Research No. 1883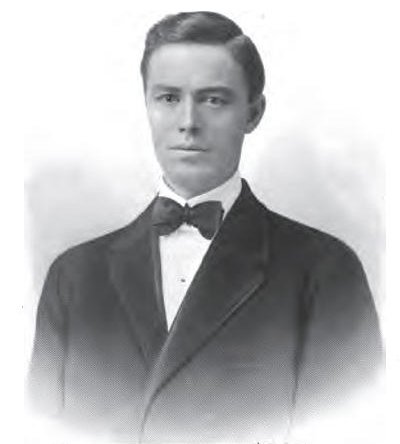 Chartered by the Most Worshipful Grand Lodge of Virginia, A. F. & A. M.
November 7, 2009

---
What Is A Research Lodge?
A Research Lodge is a group of Master Masons, who seeking further light in Masonry, have banded together with a charter to work from a Grand Lodge. They meet only four times a year and open a Master Masonís Lodge; however, they perform no ritual and do not make new Masons. These brethren seek to research, compile, and discuss Masonic topics. These topics can range from local Masonic history or stories to the founding of our great fraternity. Symbolism, ritual progression, changes in what we do, and how we do it. There are endless Masonic topics and possibilities that can be explored.
---
Our Goals
The James Noah Hillman Research Lodge will set out to accomplish these things:
Increase the Masonic knowledge of all brethren.
Help each brother increase their understanding of the history and ritual of Freemasonry.
Preserve the precious history of Southwest Virginia Craft Masonry.
Encourage Masonic re-search and discovery.
Facilitate Masonic education.
Increase the brethrenís enjoyment of Masonry.
---
When do we meet?
Stated Communications:
The 4th Saturday of January, April, July, and October at 10:00 am
January - Abingdon Lodge No. 48, Abingdon, VA
April - Fidelity Lodge No. 173, Nickelsville, VA
July - Preston Lodge No. 47, Jonesville, VA
October - Suthers Lodge No. 259, Norton, VA
---
Who can join?
Brethren who wish to join must maintain membership within a regular Lodge recognized by the Grand Lodge of Virginia. Aside from Charter members brethren may submit an application for affiliation.
Click here to download the Application for Membership in Adobe .pdf format.
---
What will dues be?
The James Noah Hillman Lodge of Research charges $20.00 dollars annual dues, with no Grand Lodge assessment.
---
This is the official Web site of the James Noah Hillman Research Lodge No. 1883, Ancient, Free and Accepted Masons in the Commonwealth of Virginia and is best viewed at a resolution of 800x600 or higher. The information on this website is provided as a public service only and should not be used for commercial purposes. Unless otherwise explicitly stated, the material on the website are provided "as is" and without warranty of any kind. All express or implied conditions, representations and warranties, including any implied warranty of merchantability, fitness for a particular purpose, or non-infringement, are disclaimed. While it is our goal to keep this website accurate and current, no representations, warranties, guaranties as to the quality, suitability, accuracy or completeness of any of the materials contained on this Website are made. Please enjoy your visit to our website. If you have comments to help us improve this website feel free to contact us at:
Contact the webmaster (Jonathan Mark Mills) by email