---
Resolution to
move Lodge
Charter
Approved at the
June 3, 2009
Annual Grand Lodge
Communication
Click on above charter
for more information

Gerald L. "Chip" Williams II, P.M.

Worshipful Master

2009
---
The next business meeting is on Thursday, September 10th, 2009 at 7:30 p.m.
Today's date -
---
Worshipful Master Chip Williams at the
2009 Jackson Rose Parade on June 7, 2009
---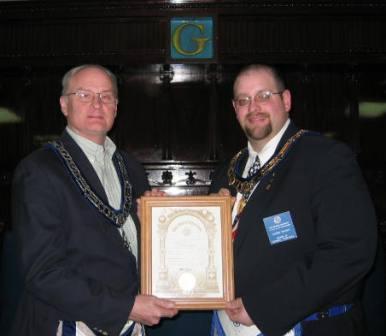 District 45 Mason of the Year Award presented to
Jackson Lodge #17's Brother Frank W. Lutze, Senior Deacon.
Award presented by District 45 Board of General Purposes
Representative Jason F. Manke P.M. at April 9th business meeting.
Bro. Frank is now in contention for Grand Lodge Mason of the Year.
---
---

Click Above To Open
Jackson York Rite College No. 3 Website
---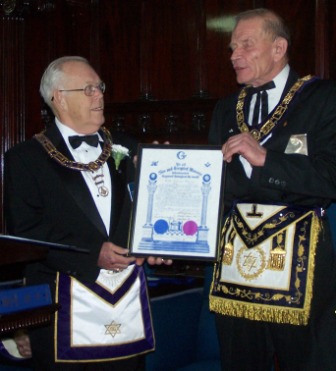 W.B. Gerald L. Williams P.M. is presented with his Life Time Membership Certificate Award from R.W.B. Eddie Steffne P.M., Grand Lecturer at the Installation on 12/12/2008.
---
---

Visits since January 2003


www.jackson17.org
---