Prince Hall Masonic Charities

Saturday September 22, 2012, Prince Hall Masons of Illinois came out to support Apostolic Pentecostal Church of Morgan Park as we all marched to stop the violence in the city. In response to yet another teenager being gunned down just 3 blocks from the church, 2 blocks from Monarch Masonic Lodge and 5 blocks from the local police station. Get involved and get the youth of Chicago to wake up !
Hiram Lodge #14 celebrates 130 years of service.
On October 20, 2002, Hiram Lodge celebrated with members, family and friends the anniversary of it's years of dedicated service. Also, time was taken out to recognize members who have served as loyal member for over 50 years to Prince Hall Freemasonry. We would like to share a few pictures with you on this momentous occasion.
(photos by PM Kevin Wilson)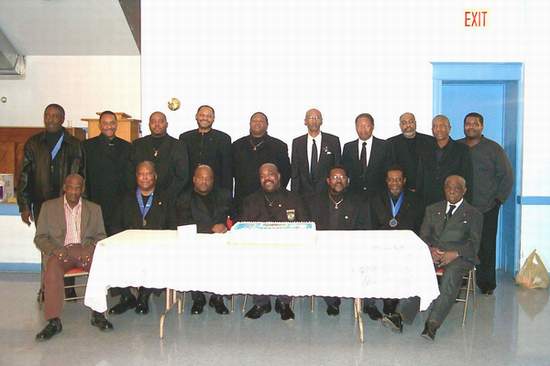 Hiram Lodge #14 celebrates it's 130th Anniversary.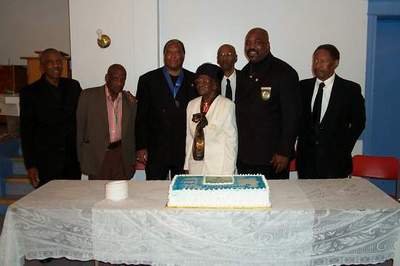 Hiram shows appreciation to Annie Calhoun-Hiram's oldest widow
DJ Sevin Hughey of Pythagorus Lodge provided the entertainment.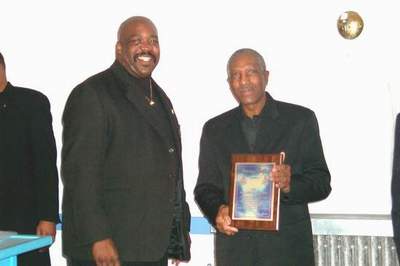 50 plus years in Hiram Lodge for PM William Wilson.
Bro. Jackson is recognized for his many years of service.
PM Tinner receives his award for 50 plus years of service.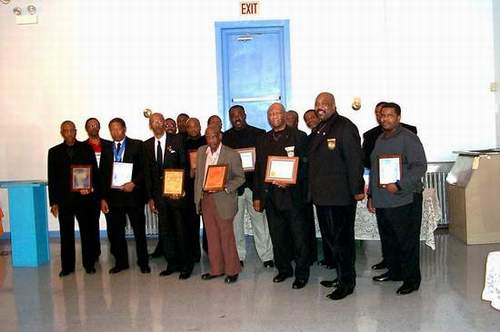 Sis. Delores Walker of Hiram Chapter #91 and PM James Mithell, great supporters.
PM Leroy R. Gary 33, proudly accepts his award for his many years of service.
Bro. Robert Taylor accepts an award for one of our many Past Masters with years of service.