MODERN AND MASONIC MUSIC
An Address, Accompanied by
A Visual and Sound PowerPoint Presentation
By WBro Kevin Allen, PGBB
For the Hawke's Bay Research Lodge No 305
On Monday, 2nd November 2009
If music is the food of life, then play on
My paper and accompanying music is to show how times have changed and I believe Freemasonry could change with it. It features two Freemasons, their modern music and their influence on Freemasonry. It also includes other types of music influenced by Freemasonry and music created out of Masonic poetry.

But first some background. I was brought up listening to Tchaikovsky and other serious musicians at the same time as listening to my mother playing Frank Sinatra, her favourite singer. That, brethren, was the music played in the family home of my childhood.
In my teenage years the music of the sixty's was of particular interest to me. The Beatles and the Rolling Stones were the essence of my youth. To this day I have a collection of Beatles records, tapes and CD's and often listen to the Beatles on the Internet via a radio site.
When I became a Freemason in 1977 the music in the lodge meetings was very Church like and some of the singing was far from musical but was, at least, at times, enthusiastic. The meetings that had no organist were flat and lifeless. The singing was also a little lifeless and did little for those attending the meeting. Some lodges, realising that music was essential, took advantage of modern technology and used recorded music that was of a high standard and uplifting to those wanting to sing along.

At the Grand Lodge Communications, held in Christchurch, New Zealand, in 2008, Lodge Hinemoa No 122 moved a change to Rule 37b of the Book of Constitution, to give recognition of the use of electronic equipment for music. This allows a new office of "Music Officer", with a jewel of a treble clef appended to his collar. Lodges could have either a Music Officer or an Organist, but not both. The motion was passed. Music is one of the Liberal Arts and Sciences that all Freemasons are urged to study.

On 1st May 2006, VWBro Owen Brown, GLec, PM of this Lodge, gave an address on Music, Musicians and Masonry. The music and musicians were all from the past and the ones he referred to have now passed to the Grand Lodge above. I want to discuss modern music and, in particular, modern Masonic music.

As an introduction to this modern music I want to start with a song called "Imagine" sung by John Lennon, also now deceased (the song was played). It is a song that has some of the basic tenets and principles of Freemasonry. It crosses all walks of life and is founded on the principle of treating everyone the way you yourself would like to be treated. Lennon sings about a "Brotherhood of Man". A land where there is no religion, no possessions, everyone living in peace. What a tremendous philosophy.

Brethren, John Lennon sung to the world to get his message home. Music is one form of medium to get our message out there. Communicating freely and openly with friends and family will help spread the message of Freemasonry. Too often Freemasons remain silent and this is borne out by the modern song "The Sounds of Silence" by Simon and Garfunkel (the song was played).
There are many examples of modern music that have a meaning to Freemasons. Phil Collins, the lead singer of the group "Genesis", sings a song called "Another Day in Paradise" which is a song about Charity (the song was played). Led Zeppelin sing "Stairway to Heaven" which might remind you of the First Degree Tracing Board (the song was played).

There are many groups who have used signs and symbols aligned to Freemasonry on the cover of their albums. An example is Vulture Culture by "The Alan Parsons Project" group. On the cover was the ouroboros, a symbol in alchemy, the cyclical phases of Nature, the eternal return, it symbolises the unity of everything.

Another example is the group Ultravox and the cover of their single titled "Hymn". The group has nothing to do with Freemasonry yet they use the Square and Compass sign.
The reference to Freemasonry is also used in the lyrics of songs. There is even a rock group called Freemasons who are not members, but trade on the name and its association with mysticism. A recent album of theirs is entitled "Shakedown" and the cover clearly depicts a Masonic grip. There is also the Square and Compass in the letter 'o' of their name.
But there are Freemasons overseas who have written music specifically for Freemasonry and with definitive meaning to us as Freemasons. These musicians demonstrate the use of modern music to promote Freemasonry.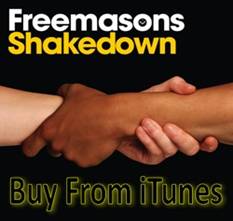 One such person is Bro Howie Damron, a 33 Degree Freemason in the Scottish rite, United States of America. He was primarily a professional singer who performed in Nashville for over two decades. He stopped performing on the road when he found time away from his family hard to cope with. He joined Freemasonry as member of the Scottish rite and is also a Shriner.
One of the songs he performs is "I'm a Master Mason", the lyrics of the song are self-explanatory and they reflect the pride he feels to be a Freemason (the song was played). This should encourage other Freemasons to share in that pride. In fact Howie Damron has gone back on the road and is performing his music for all people. He makes a point of performing music with a message, particularly towards Freemasonry. He also performs for handicapped and disabled sportsmen.

It is my belief that the song, "I'm a Master Mason", could be used to brighten up the Third Degree ceremony and instil some pride back into Freemasonry moving away from the traditional odes. Modern Freemasonry is multicultural with men of all races, religions and beliefs. This should reinforce the necessity to cater for all our brethren.

There are a number of lodges with their own special lodge songs but none that I personally know of, that sing the song in the lodge room, only in the refectory. But it is sung with passion and vigour. Lodge Manchester No 287, New Zealand Constitution, is an example of this.

Earlier this year, VWBro Colin Heyward, PGLec, PM of this lodge, emailed to all research members on his mailing list, a copy of the song "The Masonic Ring" sung by Howie Damron (the song was played). The title is Masonic but there is no mention or reference to Freemasonry in the song. However any Freemason can relate to the song and the symbolism of the Square and Compasses worn on a Masonic Ring.

Howie Damron wrote the song on the night he attended his son's initiation ceremony. His son, aged twenty-one years, who was born with a chest defect, had just had major chest surgery when two steel bars had been inserted. He was still in pain and discomfort but was so keen to do his entered apprentice degree that he insisted on going through the ceremony on that night even though he had been advised to wait for a couple of months.

As his son entered the lodge Howie looked across at his own father, who was present, and saw the tears on his father's face. He saw his father's Masonic ring and it reminded him of his upbringing and what his father had told him about Freemasonry. As his son perambulated the lodge taking each painful step he was inspired by his son's courage. He found some paper and started writing the song during the ceremony. It was a song only intended for his father and son.

That song was recorded after his friend Bro Rick Stow encouraged him to come out of retirement and write songs from the heart to promote Freemasonry. From then on Howie, with other Freemasons, started performing again under the banner of the "Masonic Pride Team". Howie Damron continues to use his music to promote Freemasonry and Charities by performing fund raising events for lodges throughout America and Canada. He is currently fully booked until the end of 2011.

He recently wrote a special song for the Grand Lodge of Ohio's Bicentennial meeting and the words for the song tell the history of the Grand Lodge. It is entitled "Ohio's Grand Masonic Pride Bicentennial" (the song was played).
Bro Harm Timmerman is the Senior Warden of a lodge in Gronigen, Netherlands (L'Union Provinciale) and he also a member of the York Rite and the Royal Arch. Bro Timmerman, a music teacher at Stenden University, has been a Freemason for eight years. He has always had a love of music, as does his wife who sings in a local choir. After Harm was initiated into Freemasonry he read numerous books on the history of Freemasonry. He was interested in the past composers of Masonic music and, as he did more research, he found there was little, if any, modern music of Freemasonry. He then worked for three years to produce an album that related to Freemasonry. He worked with other Freemasons and their relatives to produce music that is influenced by Masonic composers such as Mozart.

The album he produced, entitled "The Temple of Humanity", is actually named after a painting by Pieter Torensma, an artist from the Frisian district.


Pieter Torensma's painting
The title song Temple of Humanity is based on ritual. In the song itself it mentions to drink a bitter cup that is symbolic of the first degree performed in the Netherlands. In the first degree a candidate while blindfolded is given a drink and has to trust his guide that it is safe to drink. I have experienced this degree myself and after completing the ceremony was told that the drink was tonic water, hence the bitter taste.

All of the songs in Bro Timmerman's album have a Masonic theme and he gives the songs a ritual based composition. Each song has its own accompanying artwork that fits with the theme. The genre of music is symphonic rock. The music is likened to that performed by Mike Oldfield and Pink Floyd.

Here we see Freemasonry entering popular music for the first time. It is a Twenty-first Century performance and it is like undergoing a musical ritual. The album is composed and produced by someone who is initiated, both in Freemasonry as well as in music. In co-operation with experienced musicians, The Temple of Humanity is a professionally produced authentic, unique and original CD of twelve tracks. The singer on the album is the son of a Freemason.

Bro Harm Timmerman used several sources of inspiration to create the music, lyrics and artwork. Examples include: -
* Soundscape of a baby's heart-beating when it's still in the mother's womb; as a symbol of the birth of the spiritual man (Out of the dark);
* Lyrics coming from rituals (The Temple of Humanity)
* A translation of in diesn'n heilgen halle; the Mozart aria coming from the Masonic opera The Magic Flute (Walking Through this Sacred Place);
* Walking Through this Sacred Place is a jazz tune as a tribute to jazz musicians/composers who where Freemasons;
* The well known threefold Masonic chord (at the beginning of Brotherhood of Man);
* Lyrics inspired by Paradise Lost from John Milton (The Ancient of Days);
* Inspiration from Kabala sources (Brotherhood of Man);
* The three knocks with a hammer that starts a ritual (Brotherhood of Man) and that ends the ritual (Tracing to the West)
* Literature; for example, books by Wilmshurst, The Meaning of Masonry

"Temple of Humanity" tracks:
Track 1. Turn the Key is about the search for truth and making (sometimes hard) decisions to be initiated within Freemasonry.
Track 2. Brotherhood of Man details the impact of initiation, with some Hermetic thoughts.
Track 3. Children of the Widow relates the loneliness and tasks of a Master Mason.
Track 4. Out of the Dark tells of the legendry and mystic history of Freemasonry.
Track 5. The Ancient of Days is about the GAOTU (Artwork by William Blake)
Track 6. Masonry Dissected deals with conspiracy theories and puts them into a more realistic perspective.
Track 7. Documentum Intellige is about the danger and impact of being exposed to hidden parts of the spirit (Latin lyrics coming from the Bernini Elephant in Rome; the song has a 24 voice choir).
Track 8. Seven Step Staircase is about entering the middle chamber of King Solomon's Temple.
Track 9. Walking Through this Sacred Place is about walking into the lodge and is a tribute to Brother Mozart.
Track 10. Temple of Humanity is about the actual purpose of Freemasonry and that Masonic work is sometimes hard.
Track 11. Pathway on My Own is about Freemasonry as an individual and a collective way of working alone/together to come to consciousness.
Track 12. XXXXXX is about being a Freemason and contributing to the great scheme of things until death.
My favourite song on the CD is Turn the Key. It has particular significance to me as a person and as a Freemason, as, not only does it illustrate the difficult decision to become a Freemason, but it also points out that you need to look inside yourself to see what sort of person you aspire to be. To be the best you can be and to live up to the principles of Freemasonry - Brotherly Love, Relief and Truth.
I now draw your attention to the artwork of the album as it illustrates some of the symbols of Freemasonry including the three Tracing Boards.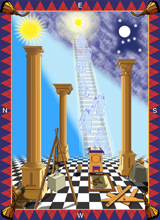 First Degree Second Degree



Third Degree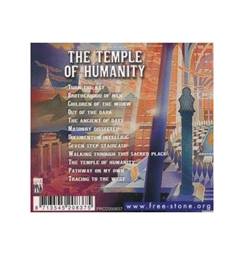 Out of the Dark The Antient of Days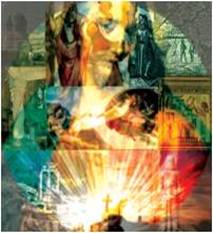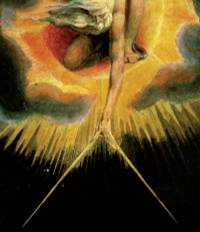 Brotherhood of Man Pathway on My Own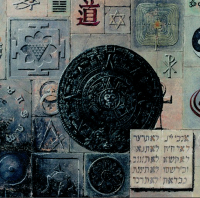 Temple of Humanity

Lastly Brethren I want to tell you of a woman in Freemasonry: Most Illustrious Brother Charlotte Jones, born in Durham, England in 1917, a 33rd Degree Scottish Rite Freemason. She was the author of some Masonic poetry that was converted into rap music by well known Cuban / Puerto Rican artist SoFla who, with his group "SoFla Kingz", has created a unique style of rap, hip-hop and Latin percussion sounds in his recordings. Creating a musical composition of Masonic poems was a most unusual request for him, especially since he was not familiar with Freemasonry.

This was his reaction: I felt while I was creating these songs like I was part of a higher purpose. Although I did not write the words, they seemed to fall right in place with the music and overall, the creative process was unforgettable. Thanks for the opportunity to be part of this project! God Bless.

The idea of creating the CD was not only to showcase how the old and new can coexist. It is also an invitation to start the discussions, to re-examine old beliefs and outdated traditions. Will we Freemasons remember to see what is in another's heart rather than what is chiselled in our stones and books of law? Doing so would infuse new vitality into an ancient mystery tradition so that the institutions of Freemasonry can regain their relevance and leadership in civil societies, furthering the progress of humanity.
I will now play one of the three songs recorded by SoFla Kingz, entitled Masons Building Three by Three (the song was played).
Harm Timmerman and Howie Damron continue to promote Freemasonry to the outside world through their music. There are Freemasons who now consider this as a good way to promote the craft. With the advent of films, such as The Da Vinci Code and Brothers at War, featuring Freemasonry in the public arena, the time is right for promotion. I believe their Music will be a catalyst in the resurgence of Freemasonry.

Conclusion: Brethren, I believe that there is a place for modern music in Freemasonry. Not only to negate the traditional influence in our ceremonies but to promote Freemasonry and show that we can move into the Twenty-first Century and keep pace with a changing society. This will enable us to be relevant within the modern society and attract good men to join the Craft.
Postscript: A CD of the music, as well as copies of the lyrics, is available upon request from the author or from the Hawke's Bay Research Lodge No 305

The Scottish rite confers a 33rd degree, "Inspector General." This is an honorary office for Scottish Rite Masons who have made a significant contribution to society or to Masonry in general. Far from a "secret," recipients are announced in public newspapers, and are entitled to place 33° after their name. Those who are elected to serve as part of the Supreme Council's governing board must be 33° Masons, and are known as "Sovereign Grand Inspector General."
Information personally supplied by Harm Timmerman
Tracing Boards used by permission of www.tracingboards.com
MODERN AND MASONIC MUSIC
Appendix 'A'
Lyrics of songs played in the PowerPoint presenation.
Imagine
John Lennon
Imagine there's no heaven
It's easy if you try
No hell below us
Above us only sky
Imagine all the people
Living for today...
Imagine there's no countries
It isn't hard to do
Nothing to kill or die for
And no religion too
Imagine all the people
Living life in peace...
You may say I'm a dreamer
But I'm not the only one
I hope someday you'll join us
And the world will be as one
Imagine no possessions
I wonder if you can
No need for greed or hunger
A brotherhood of man
Imagine all the people
Sharing all the world...
You may say I'm a dreamer
But I'm not the only one
I hope someday you'll join us
And the world will live as one
Another day in Paradise
Phil Collins
She calls out to the man on the street
sir, can you help me?
Its cold and I've nowhere to sleep,
Is there somewhere you can tell me?
He walks on, doesn't look back
He pretends he can't hear her
Starts to whistle as he crosses the street
Seems embarrassed to be there
Oh think twice, it's another day for
You and me in paradise
Oh think twice, it's just another day for you,
You and me in paradise
She calls out to the man on the street
He can see she's been crying
She's got blisters on the soles of her feet
Cant walk but she's trying
Oh think twice...
Oh lord, is there nothing more anybody can do
Oh lord, there must be something you can say
You can tell from the lines on her face
You can see that she's been there
Probably been moved on from every place
cos she didn't fit in there
Oh think twice...
Stairway to Heaven
Led Zeppelin
There's a lady who's sure all that glitters is gold
And she's buying a stairway to heaven.
When she gets there she knows, if the stores are all closed
With a word she can get what she came for.
Ooh, ooh, and she's buying a stairway to heaven.
There's a sign on the wall but she wants to be sure
'Cause you know sometimes words have two meanings.
In a tree by the brook, there's a songbird who sings,
Sometimes all of our thoughts are misgiven.
Ooh, it makes me wonder,
Ooh, it makes me wonder.
There's a feeling I get when I look to the west,
And my spirit is crying for leaving.
In my thoughts I have seen rings of smoke through the trees,
And the voices of those who stand looking.
Ooh, it makes me wonder,
Ooh, it really makes me wonder.
And it's whispered that soon if we all call the tune
Then the piper will lead us to reason.
And a new day will dawn for those who stand long
And the forests will echo with laughter.
If there's a bustle in your hedgerow, don't be alarmed now,
It's just a spring clean for the May queen.
Yes, there are two paths you can go by, but in the long run
There's still time to change the road you're on.
And it makes me wonder.
Your head is humming and it won't go, in case you don't know,
The piper's calling you to join him,
Dear lady, can you hear the wind blow, and did you know
Your stairway lies on the whispering wind.
And as we wind on down the road
Our shadows taller than our soul.
There walks a lady we all know
Who shines white light and wants to show
How everything still turns to gold.
And if you listen very hard
The tune will come to you at last.
When all are one and one is all
To be a rock and not to roll.
And she's buying a stairway to heaven.
I'm a Master Mason
Howie Damron
We meet upon the level
And we part upon the Square
Of our own free will and accord
There's brothers everywhere
No secrets do we harbour
With love we make our stand
We teach the Fatherhood of God
And the Brotherhood of Man
CHORUS
I'm a Master Mason
And I shine the Light with Pride
I will teach of all our values
With the great creative guide
I present the Craft with honours
To the World who is in need
I'm a Master Mason
And I want the world to see
As a Master it's my duty
To reach out to all the land
And to teach of Love Relief and Truth
To everyone I can
There are lives that needs the wisdom
And it's taught me how to live
Freemasonry's the greatest gift
That anyone can give
The Masonic Ring
Howie Damron
He always shines a special light
To everyone he meets.
He loves to talk
And shake the hands
Of everyone he greets.
He's always optimistic.
He'll give you anything.
On his hand he proudly wears a ring.
I'd seen the emblem often
On signs in many towns.
And you'll see it on old tombstones
In graveyards all around.
So I asked if he would tell me
Exactly what it means.
He smiled and said
I'll tell you about this ring.
CHORUS
It's the way that I can tell the world
The kind of man I am.
And I put my trust
In God above.
And for the Brotherhood I stand.
It reminds me to be honest,
To remember whence I came.
I'm a man that you can count on,
That's why I wear this ring.
So with shaking voice
I returned all my three degrees.
And just before I saw the light
While bending on my knees.
The room was all so silent.
All at once I got to see.
My eyes begin to focus
On Dad and my own ring.
CHORUS
Now it's the way
That I will tell the world
The kind of man I am.
That put my trust in God above
And for Brotherhood I stand.
It reminds me to be honest,
To remember whence I came.
I'll be a man that you can count on
That's why I wear this ring.
Tonight I watched as my son
Returned his own E.A.
Ohio's Grand Masonic Pride Bicentennial
Howie Damron
Take heed my Brothers I have a story to tell
Every word true that I share
How the Masters on Flat boats sailed from Fort Pitt
And brought with them compass and square
Down the mighty Ohio these pioneers came
And they made old Ohio their home
With Masonic pride in the year 1808
They laid the Grand Lodge corner stone
Grand hails to the brethren who carried the light
Your hearts made a Grand Lodge at last
And from Pioneers to Astronauts he led the way
Ohio is proud of the Craft
200 years since the first gavel did sound
Till a company of 6 Lodges met there
Old Grand Master Putnam led the Grand Lodge
The Freemasons parted the square
Grand hails to the Brethren who've carried the light
Your hearts made a Grand Lodge at last
And from Pioneers to Astronauts he led the way
Ohio is proud of the Craft
Chiselled and shown through our whole countryside
And we still walk the level with Aprons of pride
Grand hails to the Brethren who carried the light
Your hearts made a Grand Lodge at last
And from Pioneers to Astronauts we've led the way
Ohio is proud of the Craft
From Pioneers to Astronauts we've led the way
Ohio is proud of the Craft
Turn the Key
Harm Timmerman
I'm like a Nomad travelling through the night
A rough ashlar to shape this inner fight
Some kind of mystic farce inside of me
The Masonic mystery makes me wanna
Turn the Key
To be what I should be
Can I know the unknown
Can't do it on my own
Secret signals somewhere in the streets of D.C.
A peculiar system of morality
Point within a circle, between compass and square
I come from nowhere
I found a way to
Turn the Key
To be what I should be
Can I know the unknown
Can't do it on my own
It's in the mystery
The light shining through
Captures conspiracy
I'll cry for the moon
It all depends on me
It all depends on you
Turn the Key
To be what I should be
Can I know the unknown
Can't do it on my own
Masons Building Three by Three
Lyrics: Charlotte Jones
Performed by SoFla Kingz
Look forward, not back.
The past is for experience.
Therein lies
WISDOM.
Look up, not down,
with head held high
meet the challenge life brings.
Therein lies
STRENGTH.
Look out as well as within.
We are part of the whole Universe
wherein lies
BEAUTY.
I see you,
I hear you,
I speak to you.
The fragrance of Masonry is about us.
I touch your hand - clasp it -
and know you as my Brother.
From East to West, from North to South,
from the Centre of the Earth
and even as high as the Heavens,
this is the Universality of our Craft,
this is the Circle of Brotherhood
which shall never be broken.
Masons building three by three,
with Brotherly Love and Fraternity,
use Stones which link our Brotherhood,
Foundation, Corner and Key.
Wisdom, Strength and Beauty too,
are Pillars, support for Stability.
Rungs of a Ladder on Sacred Law based,
bring Faith, Hope and Charity.
Masons building three by three,
building together in Unity,
men and women in many lands
creating a Temple not made with hands,
to establish our work for Eternity.
I see you,
I hear you,
I speak to you.
The Fragrance of Masonry is about us.
I touch your hand - clasp it -
and know you as my Brother.