Temple Photographs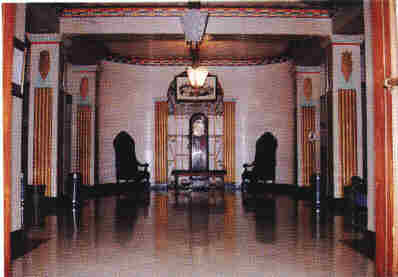 The gleaming floor, grandfather's clock and exquisitely painted columns and ceiling are the first thing a visitor sees when entering the Temple
The ornate auditorium where degrees are exemplified will seat approximately 700.
The Blue Room has been the scene where thousands of men have been raised to the sublime degree of
Master Mason.
The parlor with its comfortable chairs and divans in a pleasantly decorated room providing a relaxing atmosphere.
This modern, well equipped kitchen has the capability of preparing food ready to serve over 400 people.