Collins Walker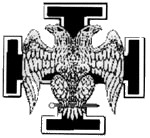 Valley of Raleigh
Orient of North Carolina
________________________________________________
19th degree Grand Pontiff This degree proclaims the spiritual unity of all who believe in God and cherish the hope of immortality, no matter what religious leader they follow or what creed they profess. It is concerned primarily with the perennial conflict between light and darkness, good and evil, God and Satan.

20th degree Master ad Vitam. This degree is a drama of the American spirit confronting the challenge of disloyalty and treason. Masonic principles and leadership are subjected to a crucial test. The degree demonstrates the Masonic condemnation of all who conspire against the security of the nation and the happiness of our people.

21st degree Patriarch Noachite This degree teaches that Freemasonry is not a shield for evil doing and that justice is one of the chief supports of our fraternity.

22nd degree Prince of Libanus. In this degree, the dignity of labor is demonstrated. It is no curse, but a privilege, for man to be allowed to earn his sustenance by work. Idleness, not labor, is disgraceful.

23rd degree Chief of the Tabernacle. This degree teaches that impure thought and selfish, unworthy ambitions are corrupting and destructive, and that a man who forgets his duty to family, country, and God will be morally and spiritually destroyed

24th degree Prince of the Tabernacle.. This degree teaches that a mutual belief in one true, living God should bind men together in the service of humanity and in a worldwide brotherhood

25th degree Knight of the Brazen Serpent. This degree teaches that there are desert stretches in every individual life in the history of every nation, with a resultant breakdown of discipline and loss of faith. This degree is a clarion call to faith-in ourselves, in each other, and in God.

26th degree Prince of Mercy. This degree teaches the quality of mercy; that it is a spirit of compassion and a tenderness of heart which dispose us to overlook injuries and to treat an offender better than he deserves.

27th degree Commander of the Temple. This degree teaches that Scottish Rite Freemasonry believes in the concept of a free church in a free state, each supreme in its own sphere, neither seeking to dominate the other, but cooperating for the common good.

28th degree Knight of the Sun. This degree using the symbolism of the tools and implements of architecture teaches that by building high moral character among its adherents, Freemasonry may advance man's determined quest for the achievement of unity and good will throughout the world

29th degree Knight of ST Andrew. This degree emphasizes the Masonic teachings of equality and toleration We are reminded that no one man, no one Church, no one religion, has a monopoly of truth; that while we must be true and faithful to our own convictions, we must respect the opinions of others.

30th degree Grand Elect Knight Kadosh This degree sets forth the tests and ceremonies that symbolize the experiences we must undergo in the building of excellence in character.
___________________________________