Ziyara Shriners

Band

"Friends of the Shrine"
---
---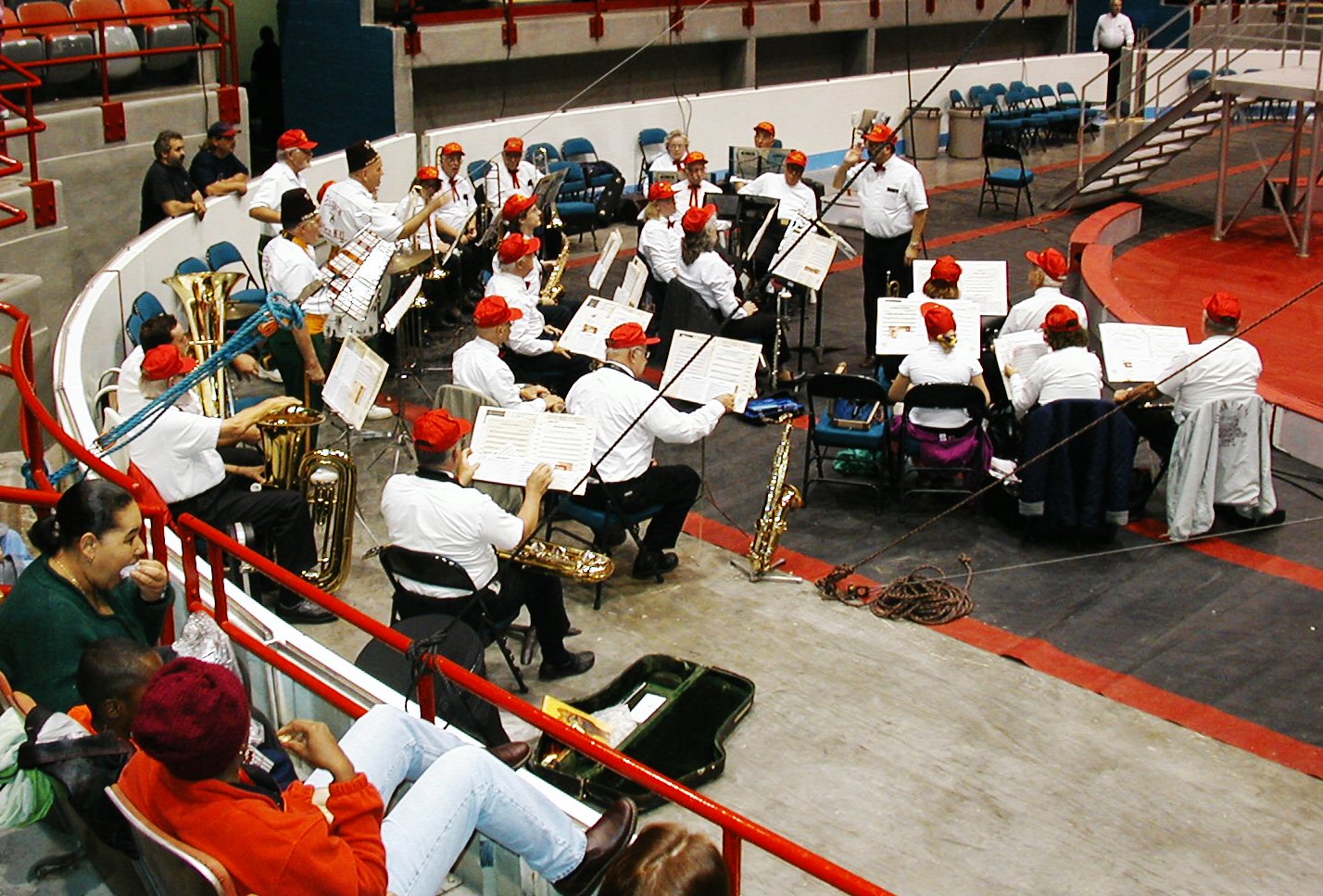 "Friends of the Shrine" at Shrine Circus Intermission
This is a very important Club. While it may not be properly called a "Unit", it always has and always will be considered a "Unit" by all the Ziyara Family.
Where would we be today with out Music? It is hard to name a function where in some sort of music is not used. Please note that both men and women can join the Band and wear the "Cap" of the "Friends Of The Shrine" .
If you'd like more information about this fine group please contact the Ziyara Office or one its officers.
---
Ziyara Shriners
Copyright © 2000-2002
All rights reserved
Revised: October 26, 2012