St Patrick's Council No. 1
Knight Masons
Monroe , North Carolina


Please sign our guest book and let us know what you think of
our site.
Knight Masons Officers for 2004
| | |
| --- | --- |
| Dennis Mikeal | Excellent Chief |
| Alan Surratt | Senior Knight |
| Doug Moore | Junior Knight |
| Victor Willis | Senior Warden |
| Dan Hogue | Junior Warden |
| Galard Moore PMEGC | Scribe |
| M J Hanaush | Director of Ceremony |
| Al Phillips | Priest |
| Jim Glen | Captain of the Guard |
| Wayne Walker | Sentinel |
We are extremely pleased to have serving as our Scribe,
Past Most Excellent Great Chief


Galard C Moore of Monroe North Carolina

Grand Lodge of North Carolina, A.F.&A.M.

Grand Council of the
Order of Knight Masons
of the USA

Grand York Rite Bodies
of North Carolina

Our thanks to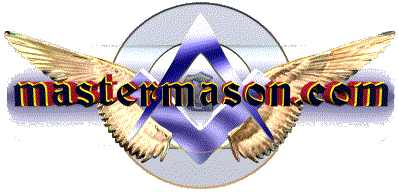 for the server space for this web site.
Check out our Honors and Memberships Page
A History of Knight Masons from the beginning

This website is dedicated to the memory of all departed Knight Masons of days gone by.
May their spirit of Masonry always be with us until we can meet them again in that House not Made with Hands.
Date Last Updated 10/26/2012
For information about site please contact the Webmaster.
Copyright © 2002 by [St. Patrick's Council # 1 Knight Masons Monroe North Carolina]. All rights reserved. Revised: 01 April 2004 17:21:48 hours