---
A couple of pics from the trip to Decatur for the President's Meeting, The pictures were really dark so I ran them through a couple of filters.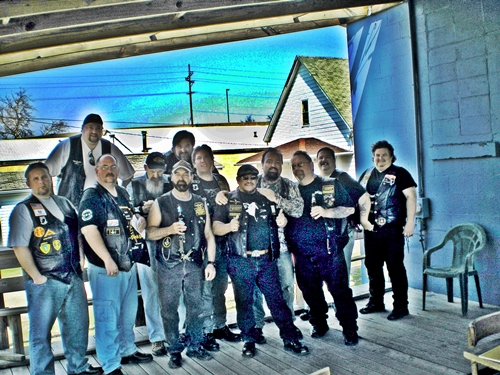 ---
Here are a few pic that you can put on the website, Brandon and I did a cemetery crawl
St. Louis Calvary Cem. Put a few miles on the bikes had a good aft. and stayed on the topside of the grass.
Jim T
Just Jim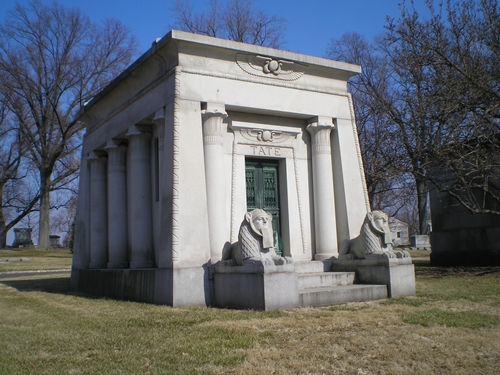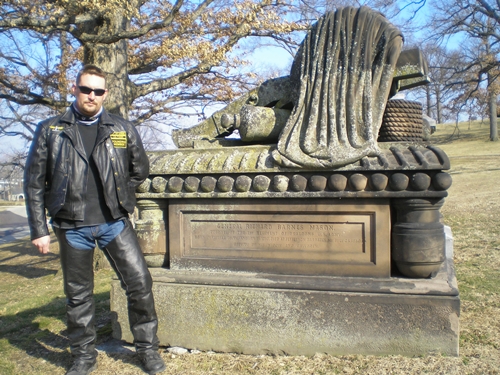 ---
Sunday Oct. 4th - Singer picked out the spot.
Route: Here's what I've got for the ride to Ste. Genevieve,
13, 15, 4, and 150 to Chester, cross the bridge, up MO 51 to H, then into Ste. Gen.
Return would be by ferry across the river, then back up 3 to Red Bud where we can split off on either 3 or 159.
---
Sept 29, 2009 - Our first official ride - Giant City
---
2009 Grand Gathering Labor Day Weekend Sept. 3-6, Land Between the Lakes, Ky
---
We had a ceremony on July 16--18 - Check out the About Us tab for Pictures