By Ralph Fentress Black
Editor's Note; Brother Ralph Fentress Black is a member of Alexander C. Garrett Lodge #1216, and Tannehill Lodge # 52, Dallas, Texas and a contributor to the Small Town Texas Masons E-magazine. This article is a collection of short articles written for his Lodge's newsletter.
My name is Ralph Fentress Black, I am a member of the Masonic Fraternity often referred to as Freemasons and I am proud of it.
My friend Newton Ballou here was editor of our lodge newsletter for many years and almost two years ago he asked if I would write a few articles for him. At the time I was researching Masonic Charities and we decided to devote the next year to this subject and publish an article each month. I don't know if our members learned anything but Newton and I sure did.
On December 20, 1837 three lodges, formerly chartered by Louisiana, met in the Senate Chamber of the Capitol of the Republic of Texas in Houston with the President of the Republic, Sam Houston, presiding and formed the Grand Lodge of Texas to govern Masons in this new country. At the beginning they dedicated themselves to work for the relief of widows and children and for the betterment of their community with charitable works.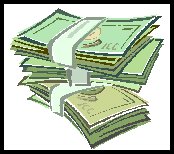 My talk to you today is about those charitable works which I like to refer to as "The Greatest Story Never Told". I want to tell you mainly what we are doing in Texas but to do so I will have to touch on what is being done all over the United States. When Masonry first began in Texas lodges were used as community centers. Many a church, synagogue and public school in Texas had their beginnings on the ground floor of a Masonic lodge. Today we have almost 100,000 men who are members in 880 lodges located in 236 of the 254 counties in Texas. Many of these lodges have some sort of charitable program they perform for their own communities. They give out scholarships, conduct blood drives, donate funds to other local charities, serve as community centers and polling places for elections, provide emergency relief in times of disaster and may even turn the lodge over to serve as headquarters at such times. They provide school programs for the community, they let other organizations use their facilities for fund raising, and even provide their own airplanes and automobiles to transport patients to and from these hospitals. The amount of money spent in this manner is impossible to know. But you know all of this.
The Masonic Fraternity in Texas is composed of many dependent organizations and some of these have their own charitable mission. Together they make the fraternity one of the largest charitable institutions in the State of Texas. These bodies have many different names which you may recognize such as The Shrine, and The Scottish Rite, The York Rite Bodies (The Chapter, Council, and Commandery of Knights Templar) , The Grottos of North America, Daughters of the Nile and the Eastern Star just to name a few. Some meet in Masonic Lodges, others have their own building but all of their members are Masons or kin to Masons
When the general public looks at the great institutions like The Shrine Hospitals, The Shrine Burn Centers, and the Texas Scottish Rite Hospital for Children they do not realize that they are all Masonic owned and operated Charities. The Masonic charities in Texas disburse over $160,000,000.00 each year and it goes mostly to the general public and children in particular.
Let's look at these charities. I will not try to name all of them because that would take more time than we have today but we will cover the ones make up that 160 million. All of these charities provide assistance, for free, without regard to race, color, creed, age sex, or national original. Of course each has their own requirements that must be met. All of these figures I provide are for Texas alone. All of these charities are owned and operated by Masons. We do not take any money from any government agency. They tend to want to tell you how you should run things. None of the Masons who serve on the various boards of directors receive any money for this service. It considered an honor to serve in these boards.
Masonic Widows and Orphans Home.
The Masonic Widows and Orphans Home began with a resolution in 1885 to offer a permanent home for Masonic widows and orphans. In 1899, Masonic Widows and Orphans Home located at 3600 Wichita Street, Fort Worth, Texas, opened its doors to meet the needs of Masonic widows and orphans. In 1911, while continuing to maintain financial support, the widows were relocated to The Home for Aged Masons in Arlington, Texas now known as the Texas Masonic Retirement Center. In 1913, the Masonic Widows and Orphans Home became recognized by the State Board of Education as Masonic Independent School District and was renamed the Masonic Home and School of Texas In 2005, Masonic Home and School of Texas closed its Fort Worth campus which included the residential childcare program and Masonic Home Independent School District. In 2007, the campus was sold and the administration offices were relocated to Hurst Texas. As you will learn when Rosemary Rumley speaks on August 27th the home became a legend in High School football in the 1930s and 40s. But let me leave the Home and School for a while. We will come back to it. I have more to say on this subject.
Texas Masonic Retirement Center
The Texas Masonic Retirement Center in Arlington, Texas, the new name for the Home for aged Masons, was established in 1911 and provides a retirement home with a complete nursing care and medical facility for elderly Masons and their wives who are without means and have no other place to go. Here they can live for the remainder of their lives knowing they will receive quality care and health services. The requirement is you have to be able to care for yourself when you enter the home and you turn over what little estate you may have to the home. A few years back we made a change. If a member can afford it and prefers to live out his life with other Masons he may pay a nonrefundable fee when you enter and a monthly fee thereafter and he has full care and may live in one of the duplexes or one of the other smaller facilities. In they had a budget of $6.300.00/00
Of course these two institutions are for Masons and their wives, widows and children. Masons taking care of their own. These types of facilities are not confined to Texas. Retirement homes and orphans homes were built in many other states.
The Texas Knight Templar Educational Foundation
The Texas Knight Templar Educational Foundation organized in 1922 Makes loans to students to complete last two years in college. In Texas we have a separate foundation and for the last few years we have been giving $1,000 scholarships to deserving students. In 2006 Texas gave 57 of these scholarships at a cost of $57,000.00
The Knights Templar Eye Foundation
The Knights Templar Eye Foundation founded in 1956 provides assistance to those who face loss of sight due to the need for surgical treatment provided that they are unable to pay or receive adequate assistance from current government agencies. The patient selects the surgeon and the hospital. The foundation does not make recommendations. We have handled over 76,000 cases since 1956. Our members do the investigation of cases at their own expense, the foundation also makes grants to institutions working in the field of eye research In 2006, the Knights Templar Eye Foundation of Texas processed 622 cases in the state of Texas with a cash outflow of $975,907.00
The Grottoes of North America
The Grottoes of North America has a dental program that was established in 1949 to provide dental care for special needs children These are children with cerebral palsy, muscular dystrophy, mental retardation in other words children with special needs and they need a special dentist with specific training to provide care them. They also have a program to promote dental hygiene for children by giving out free tooth brushes
In 2006 the Grotto in Texas working with the Children's Medical Center in Dallas helped 304 children and many others around the state were served by individual dentist.
The Daughters of the Nile
The Daughters of the Nile is a benevolent international fraternal organization for women of good character, eighteen (18) years of age or older, who are related by birth or marriage to a Shriner, Master Mason or a Daughter of the Nile.
Founded in 1913 in Seattle, Washington, Daughters of the Nile is comprised of 148 Temples throughout the United States and Canada, with more than 39,000 members.
There are thirteen Temples in Texas.
The members of Daughters of the Nile are committed to supporting the important work of Shriners Hospitals for Children.
Each year, through the Supreme Temple Convalescent Endowment Fund and Convalescent Relief Fund, the Daughters of the Nile contributes over a million dollars to Shriners Hospitals to be used for prosthetic limbs, braces, shoes and other medical supplies for children. Since 1924, Daughters of the Nile has contributed monetary gifts amounting to $40,803,123.19 for the children treated at Shriners Hospitals.
In addition, many Temples sew clothing and quilts; provide toys, games, books and other items for the children. The value of these donations totals in excess of $900,000.00 each year.
The Daughters of the Nile organization is recognized by gold plaques on the recognition boards of all 22 Shriners Hospitals for Children, representing contributions of at least $1,000,000.00 to each.
Continued On Page XIII