Golden Rule #16 is located in historic Knightstown, IN.
Chartered in 1845, it has witnessed the growth, decline, and rebirth of small town America!
---
We hold our stated meetings the second Thursday of each month, at 7:00PM. The exception to this is during July and August, at which time we are "dark".
---
Golden Rule #16
32 East Main St.
Knightstown,IN 46148
Sec 2010 - Larry L. Selvidge
Phone: 765-571-0972
Email: LSktown@yahoo.com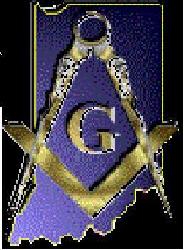 Indiana Grand Lodge
Officers
WM Tom Barton
SW Jake Adams
JW Jere Riggs
Secretary Larry Selvidge
Treasurer Steve Barton